VEGREVILLE WEATHER
Our January 8th home game included a special presentation
to our long-time Equipment Manager, Peter Skoreyko.
Peter has been part of the Rangers for over 30 years, and every hockey player
who has gone through VDMHA in these past 30 years, knows who Peter is.
Peter was awarded the Queen's Platinum Jubilee pin
for his outstanding volunteer contribution to our community.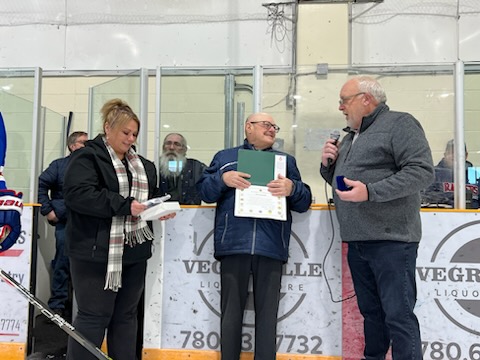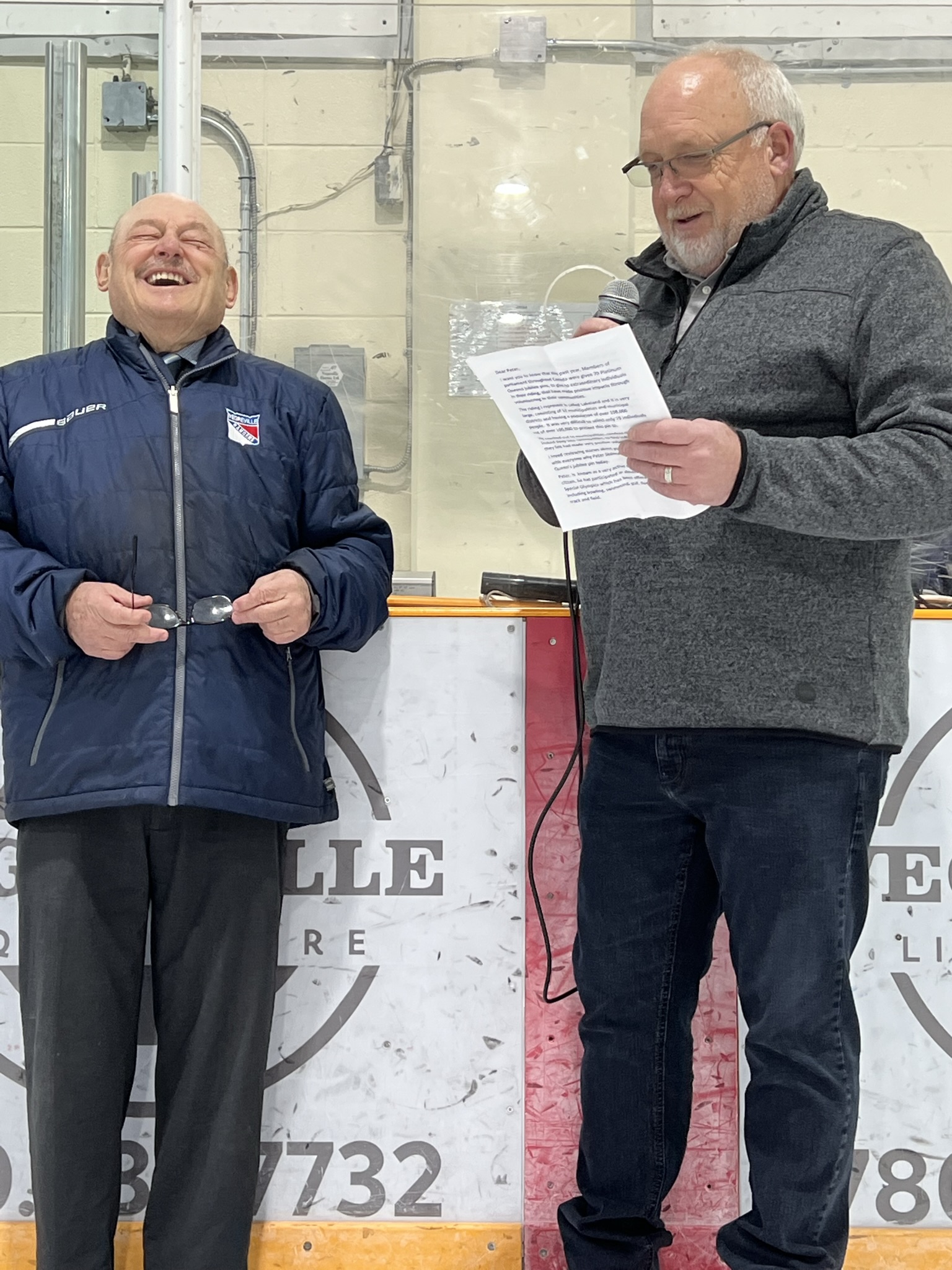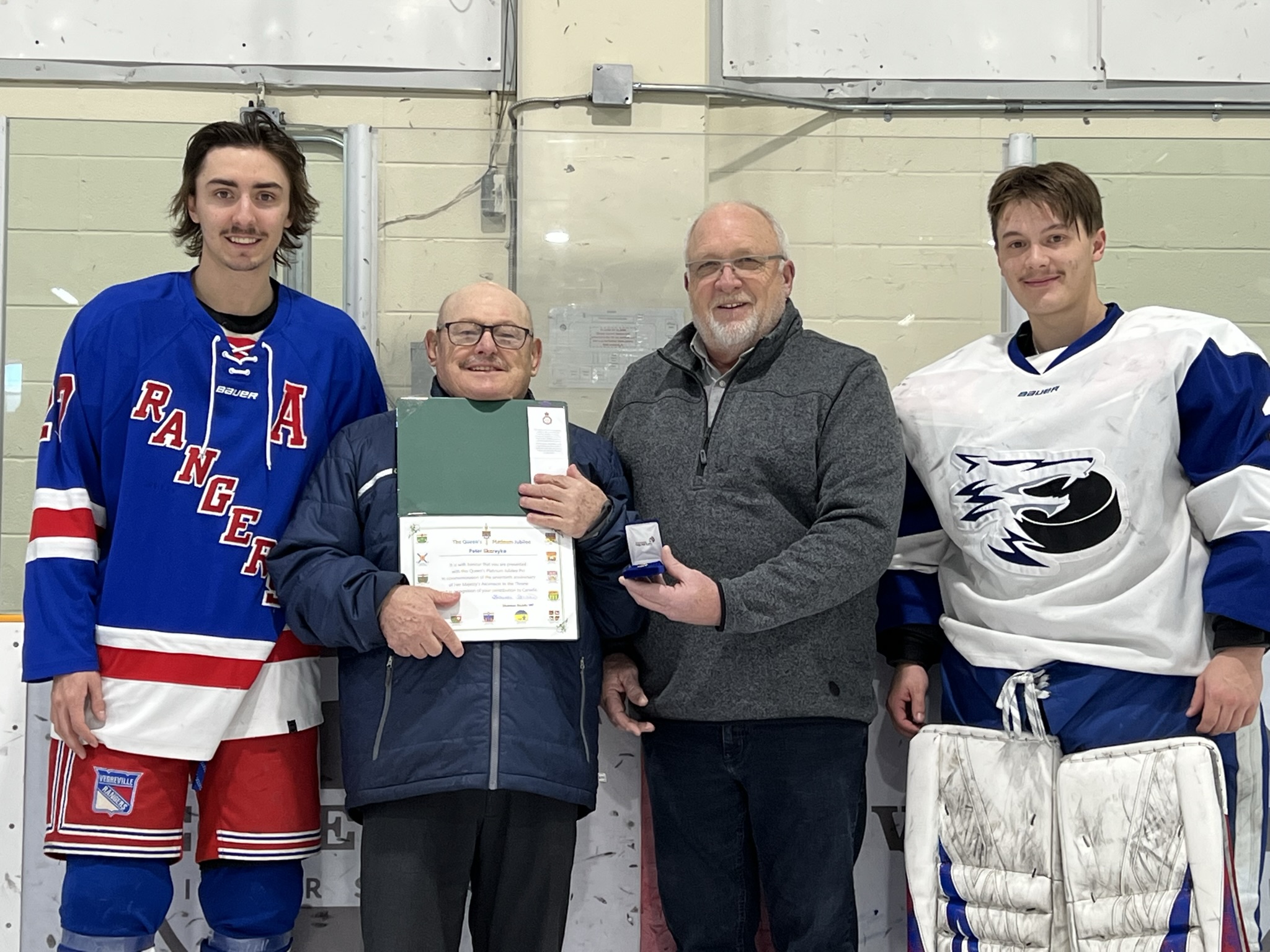 ---
2022 - 2023 season Rangers